If You Have Been Arrested in Idaho or Eastern Oregon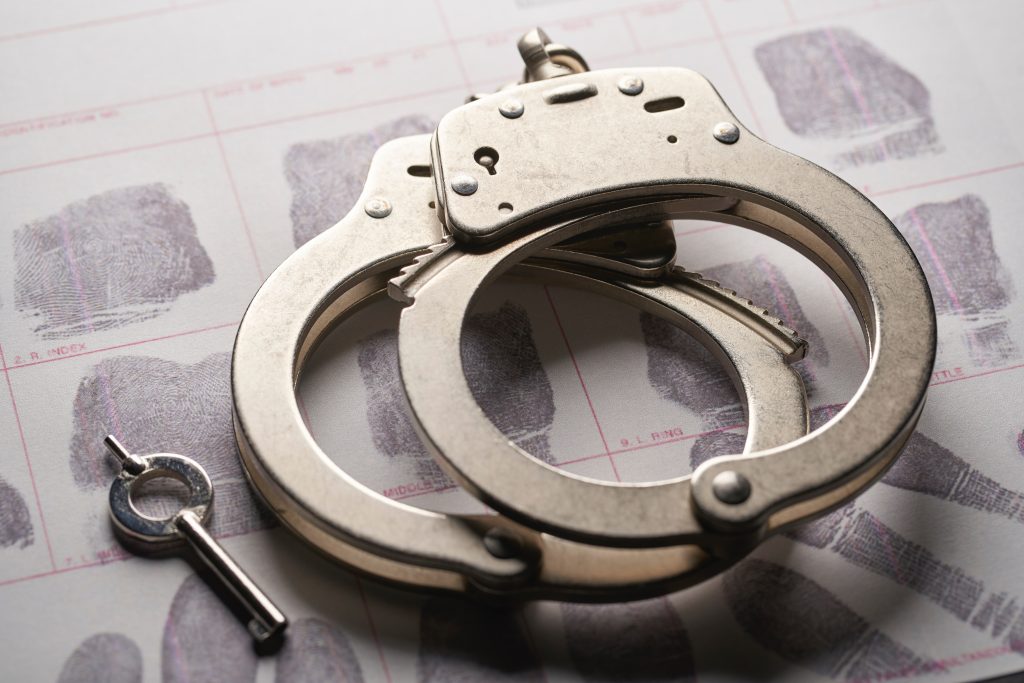 If you have been arrested or are currently the subject of an investigation by law enforcement in the Treasure Valley, your freedom and future may be on the line. What you do now will most likely have a significant impact on the outcome of your case. Gaining more information on the subject will help you make the right choices about retaining legal counsel and addressing your charges in general.  While we all can agree that laws create a better society, how and why the state charges you is vital.
What are Crimes?
Crimes are categorized by degrees, and are defined by each state. Typically, the categories include felonies (most serious) to infractions (least serious). Misdemeanors fall in between that spectrum. Decisions on which crime meets the criteria for these classifications are made by each state. We are licensed in both Idaho and Oregon and are uniquely qualified to defend your rights the citizens of Nampa, Caldwell, Kuna, Eagle, Meridian and Boise with a wide array of legal representation.
There are three basic classifications of criminal offenses in America – felonies, misdemeanors and infractions. The seriousness of the offense and the amount of punishment meted out make the differences between crimes.
What is a Misdemeanor?
 Misdemeanors can place you in jail for up to one year!  Possession of a Controlled Substance in Idaho, possession of paraphernalia and minor in possession of alcohol or other drug/alcohol misdemeanors are the most frequent in Idaho.
What is a Felony?
Felonies are serious offenses which can place you in jail for over one year. If you find yourself charged with a felony, legal representation is a must.  Drugs, Property crimes, DUI excessive, Larceny (theft), assault and disorderly crimes are the most frequent crimes in Idaho.
If You Have Been Detained by Police…Call Gunnell Law

We can assist in all stages of your court case.  Public Defenders in the Treasure Valley typically have a large case load and have difficulty in giving your case the attention and effort for a criminal charge.  Gunnell Law is an experienced Nampa-based law firm who can help you navigate the court system. We give each client a unique approach that best suits the situation. We can also help in the event you have missed payment on your fines. In this event, it's always best to contact us sooner than later.
Stages of a Criminal Case:
Arraignment – When you appear before the court to enter a plea of no contest, guilty or not guilty
Discovery – When evidence against you is presented
Entering a Plea – When you declare your guilt or innocence
Release & Bail Reduction –Petition for being released from jail or for having your amount of bail reduced
Preliminary Hearings – When the court hears evidence to determine whether a jury case should take place
We Provide Treasure Valley Residents with Quality Legal Representation
Gunnell Law office is built upon a foundation of 27 years of legal experience, and the drive to provide Treasure Valley residents with quality legal representation. With licensing in Idaho and Oregon, and bi-lingual in Spanish, our firm is able to provide the citizens of Nampa, Caldwell, Kuna, Eagle, Meridian and Boise with a wide array of representation. We place an emphasis on giving all of our clients the attention and respect they deserve as we assist them in resolving their issues. Please give us a call, and let us know how we can help you.